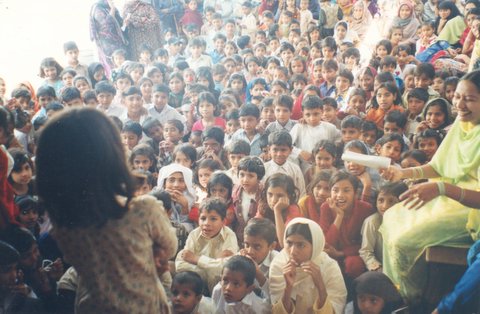 Latest photo of the students attending the "School for Iqbal" in Pakistan. All is well! Iqbal would be very proud!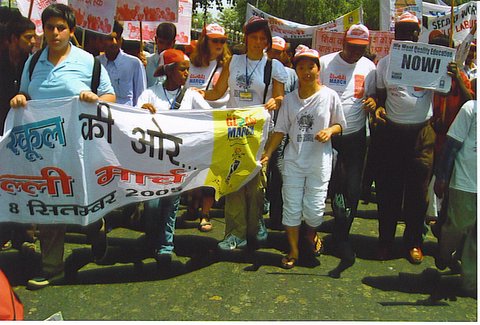 "School for Iqbal" student leader My Pham, marches in India against child labor. My Pham was one of two students representing the USA at the Children's World Youth Congress Against Child Labor held in New Delhi, INDIA.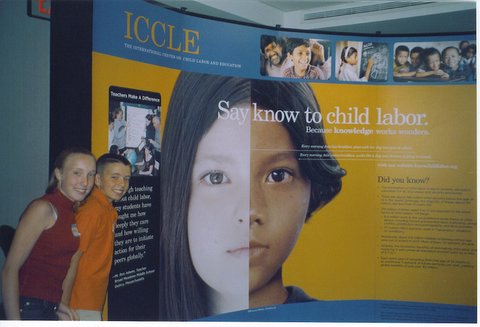 Kristen, grade 8, and brother Tom, grade 7, Broad Meadows Middle School student leaders, represent the "School for Iqbal" campaign at the Washington, DC, "Teaching About Child Labor Issues" teacher conference sponsored by ICCLE.