Union Shop - UAW Local 1596

(since 1989)
High Quality Screen Printing on Garments
Reasonable Pricing - Great Service
To help union members in tough situations we offer FAST TURNAROUND when strike related printing is required. NO RUSH FEES ON SUCH ORDERS


Union Screen Printing on T-shirts, Sweatshirts, Tote Bags Signs, Caps, Buttons, Stickers


Union Design Services for Printing


We carry a wide range of Union made, Union printed products. Contact Mike for more information.
We recently moved our production and main office to a 30,000 SF facility in Pawtucket, RI. With 30 employees and three large presses, we can handle any size order quickly and cost effectively.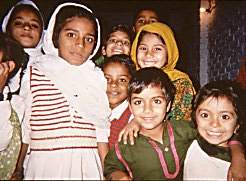 In addition to union printing, we have on a volunteer basis been among the world leaders in the fight against child labor. You can see the website we constructed at
http://www.mirrorimage.com/iqbal .
We also support worthy causes such as:
Amnesty International
Local community groups.